Apartment & HOA Pressure Washing
Apartment & HOA
Pressure Washing
---
If you manage an apartment complex or are part of a Homeowners Association, then you're tasked with a big task: keep residents happy, maintain property value, and entice future householders to your space.
Here's the silver lining… South County Soft Wash is here to help!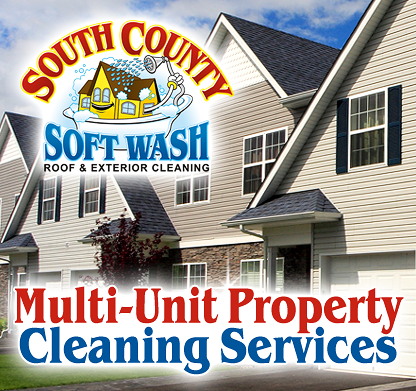 Apartment Complex & HOA Pressure Washing
---
We're proud to help apartments and HOAs live out to their full potential, and we do it with our exterior cleaning solutions.
Apartment Pressure Washing
Our goal is to keep things simple. When you choose South County Soft Wash, you're getting a complete service that invests in your property from top to bottom. We provide:
One Stop Shop Service
We provide expertise to meet virtually all of your exterior cleaning needs, so you don't have to juggle between multiple providers.
Top Quality Pressure Washing Solutions
Our team invests in cutting-edge equipment and technology to ensure that your property gets the best treatment in Rhode Island and throughout New England.
Year-Round Expertise
We will help you develop an ongoing maintenance plan based on the budget and needs of your property. The result: curb appeal, all day, every day.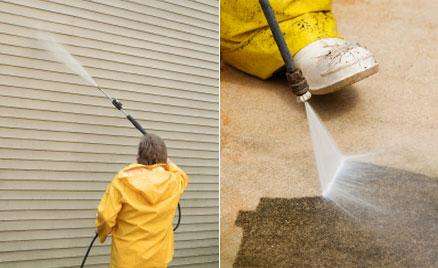 OUR EXTERIOR PRESSURE WASHING FOR APARTMENT COMPLEXES & HOAS
The beauty of South County Soft Wash: we handle it all! Multi-unit properties and HOAs can turn to us for:
EXTERIOR CLEANING
Whether your exterior is stucco or vinyl, cedar shake or brick, we have a soft washing cleaning solution to promote the best in curb appeal. Click here to read about Commercial Concrete Cleaning
CONCRETE CLEANING
Our pressure washing solution is the ideal antidote to chewing gum, grease and oil, and dirt. We work with all of your hardscapes to restore their "just installed" glow.
RUST REMOVAL
As an authorized F9 rust removal company, we can remove rust stains from virtually any part of your property… without putting its safety or environmental integrity in jeopardy.
WINDOW CLEANING
Our interior and exterior window cleaning solutions remove dirt and dust and promote a streak-free first impression from every vantage point.
ROOF CLEANING
We use soft washing to remove moss, algae, mold, and other buildups from your siding. The result: your roof lasts longer, and your property looks better.
Turn to South County Soft Wash to meet all the exterior cleaning needs of your HOA or apartment complex. We care about your property's first impression – and we're committed to making that first impression last! Call Us Today for Your FREE Estimate: 401-749-9274 REQUEST QUOTE ONLINE